HOLDING ONTO NOTHING TO SEE HOW LONG NOTHING LASTS


Elana Katz, site-specific installation, 2020
Elana Katz & Dario Srbic, video: 4:18mins, 2020

An installation in House for the End of the World is situated in what is believed to have once been a bedroom. A wooden platform base that references a bed, a pillow made of an undefined white powder, and a fan above that subtly, nearly imperceptibly, blows the powder away. In the corresponding video, the artist is creating her pillow to perfection, redefining circumstances of "comfort," allowing the pillow to blow away at will, and, likewise, to transfer onto her skin and the space surrounding. A continued sweeping, scraping, resting, building the surface.

This action is captured by Dario Srbic in a series of "live" photographs. The photographs are then assembled — unedited — resulting in this video. The relationship between Katz as the subject and the never-seen camera operator is markedly undefined. The fragmented interaction creates an uncertainty of the dynamics of power, intimacy, and control that are active in the room. Holding onto Nothing to See How Long Nothing Lasts, in both its parts, examines symbols of home, comfort, and attachment — all in relation to the dysfunctional.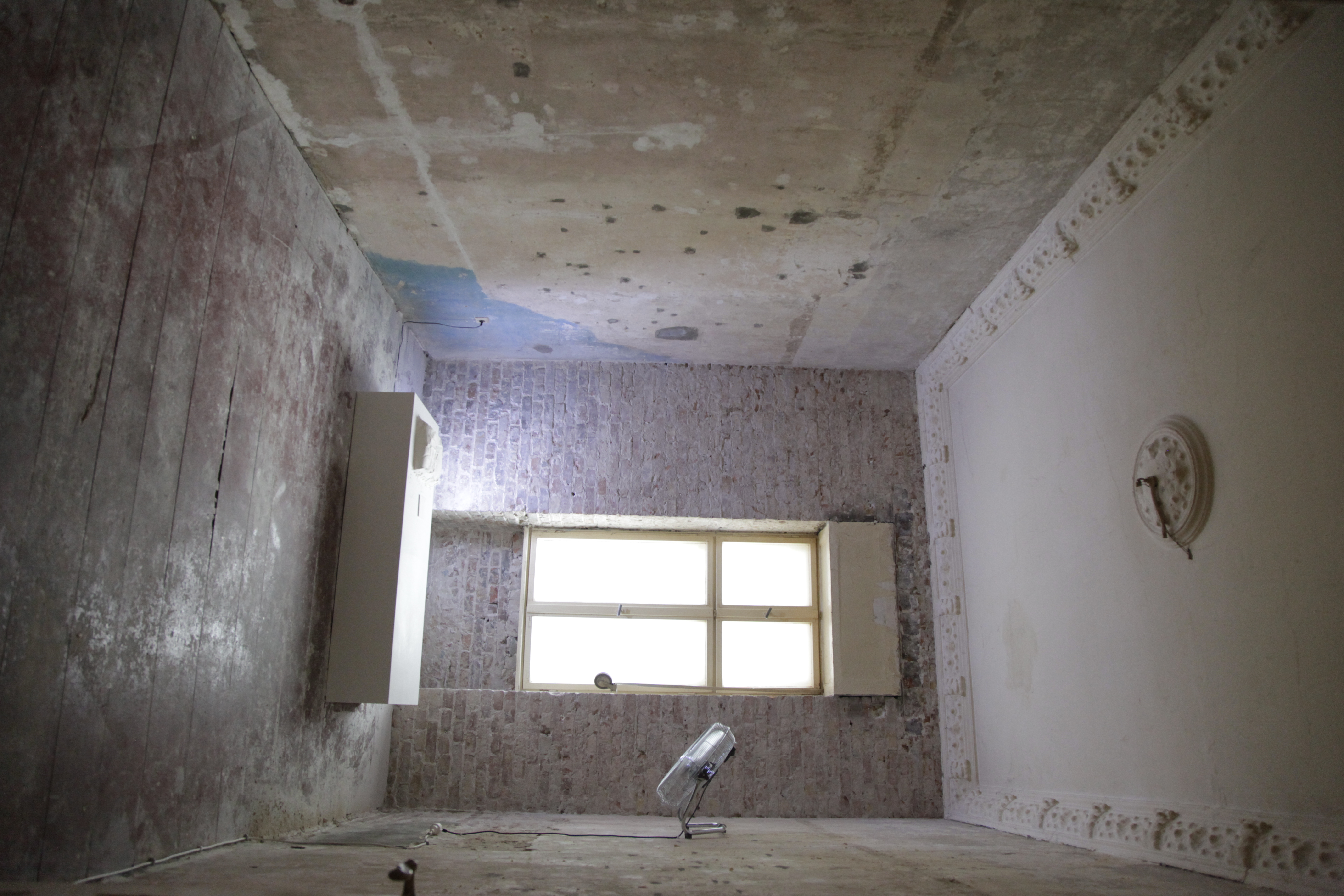 Site-specific installation, 2020

Video: 4:18mins, 2020
Published in Edition #8 of Protocols Online Journal









/About the Artists/

Elana Katz is a conceptual artist working primarily in the medium of performance art. Katz's work confronts cultural conventions, critically examines the complexity that lies within contradictions, and thus aims to provoke experiences of "unlearning" the assumed. Katz has exhibited/ performed at the Royal Museum of Fine Arts of Belgium (2011), Diehl CUBE, Berlin (2013), P.P.O.W. Gallery, New York (2013), DNA Berlin (2015), ROCKELMANN&, Berlin (2016 -19), IEEB 7th of Bucharest (2017), Gallery KWADRAT, Berlin (2017-20), DFBRL8R Performance Art Gallery, Chicago (2019), and the Museum of Sundsvall, Sweden (2019-20), where her work has been recently acquired into the museum's permanent collection. In 2020, in cooperation with Gallery KWADRAT, she founded the Berlin contemporary art space House for the End of the World (HEW), where she curates a program focused on site-specificity. Katz has been based in Berlin since 2008. www.elanakatz.eu

Dario Srbic, born in the former Yugoslavia, lives in Berlin, Germany and London, UK. Dario started coding as a twelve-year-old and always felt that the machine was not merely executing the code, but also emanating an inexplicable sensuousness. Initially fascinated by the dark arts of algorithmic trading in the business world(s) he transitioned through philosophy into the equally dark sciences of algorithmic art. His current practice examines the embodiment of desire (arousal, pain, excitement) into code and expresses it in artificially (ready)made sculpture and performance. Dario holds an MA in Photography from Central Saint Martins and is currently studying for a practice-led PhD at Royal College of Art supervised by Professor Johnny Golding and Graham Hudson. Dario's work has been exhibited in Science Museum - London in 2019, Angewandte Innovation Lab - Vienna in 2019, Austrian Cultural Forum - Berlin in 2019, The Victoria & Albert Museum's Digital Futures - London in 2018, Assembly Point and Asylum - London in 2018, MAK Museum - Vienna in 2017, and Seen Fifteen Gallery - London in 2016 amongst others. Dario's work has been published in numerous publications, his MA thesis published in Journal of Philosophy of Photography, and his video work is held in Ursula Blickle Videoarchive. www.dariosrbic.com