NULL PUNKT NULL NULL
12.06.2020 – 27.06.2020


EXILDISCOUNT
ELANA KATZ
PHILIP KOJO METZ
MARTYNA POZNANSKA
LISA STERTZ
FERNANDA TREVELLIN


Null Punkt Null Null considers the conditions of <0.00> with primarily site-specific works that respond to the space of <the house>, as well as look at actions such as deconditioning, holding, reclaiming, and disturbing. This exhibition is the first to be open to the public, as HEW was launched at the beginning of Berlin's COVID-19 lockdown (in March 2020). Curated by Elana Katz.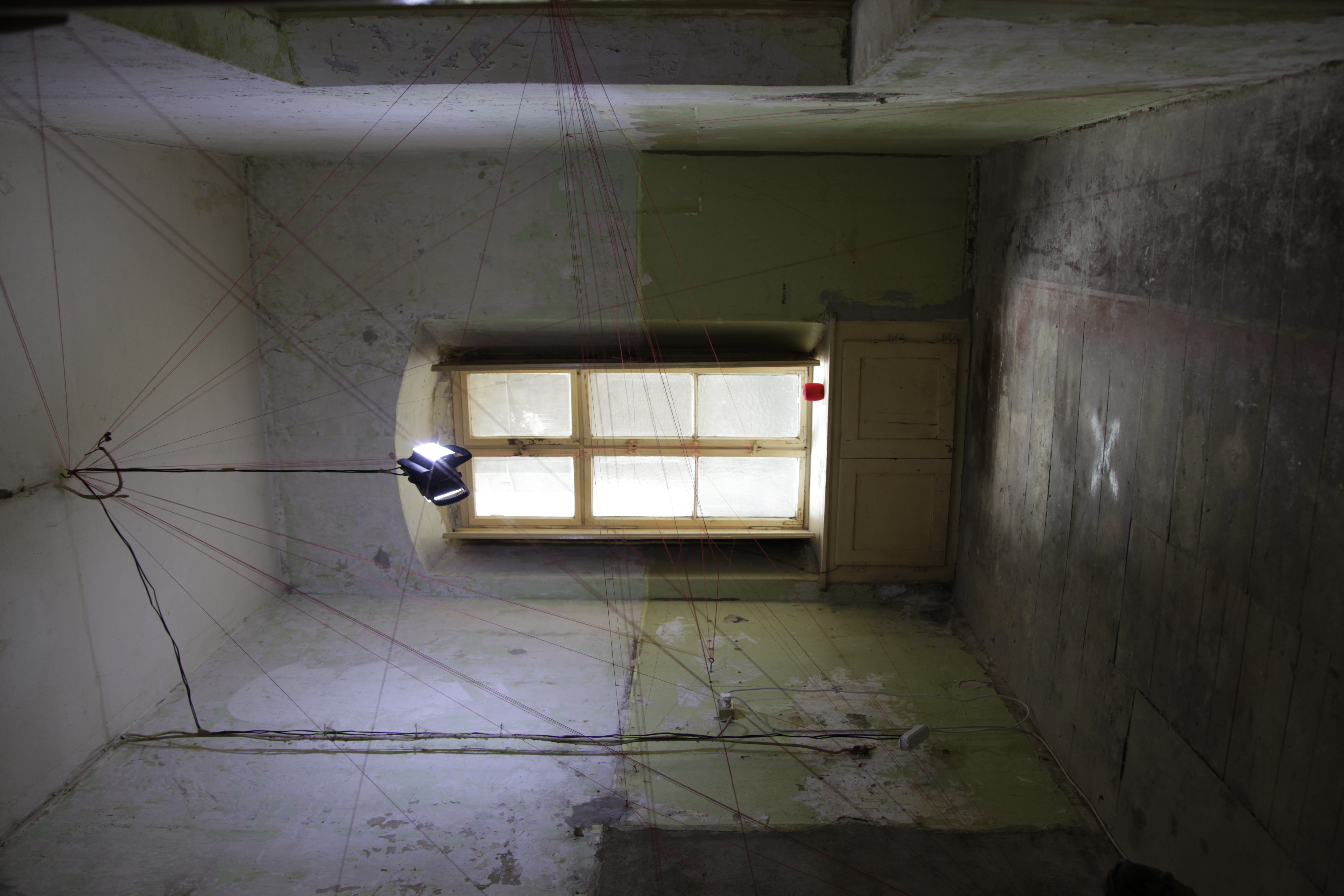 <Friends and Relatives>, Philip Kojo Metz, site-specific installation, 2020.
A web of red thread creates obstacles, while visitors are invited to move through the room.


<Exercises in Deconditioning>, Elana Katz, video (7:06mins), 2020
<Hold onto Your Throne We're Going Down>, Exildiscount, 2020. An interactive sound installation reflecting upon everyday self-espionage and a false sense of shame and security. A contact microphone is attached to the water tank of the toilet. Visitors are invited to sit, listen, question the accuracy or/ and manipulation of the sounds transmitted.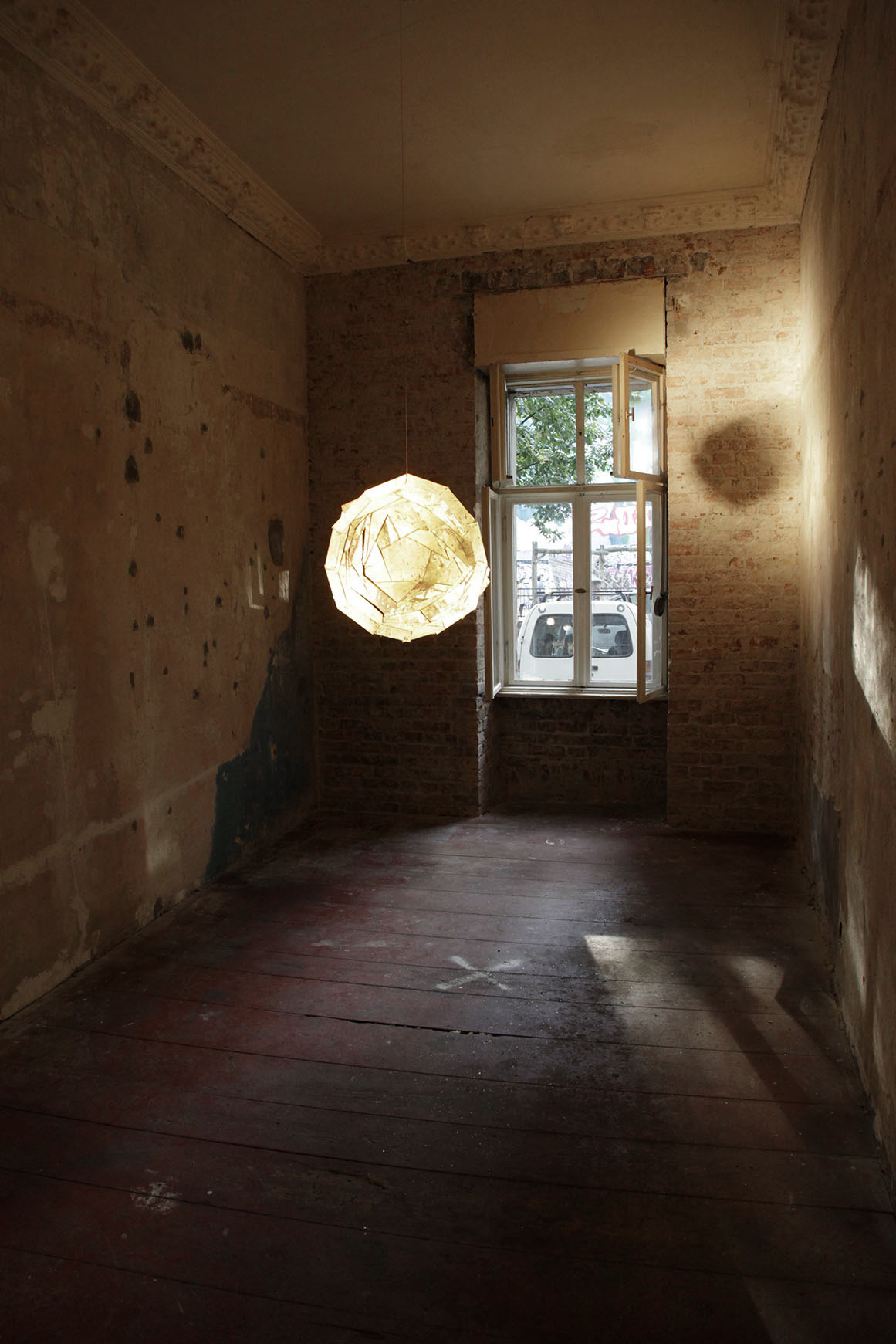 <Inner Sun>, sculpture made of golden copper from the Berliner Dom, Fernanda Trevellin, 2020.



<Ich möchte mich an der Sehnsucht stören> (I Want to be Repelled Away from Longing). Lisa Stertz, video, 3.23 mins, 2011



<I am Here to Reclaim What is Mine, Anyway>, Martyna Poznanska, site-specific installation, 2020


/About the Artists/

Exildiscount is a composer, sound engineer, producer and DJ from Berlin. Whether it is in working alongside video artists or in compiling a techno set, Drew's work always operates along the same tenets: exploring, challenging and recontextualising the different narratives, disciplines, identities, perspectives and discourses that inform both a work itself as much as our understanding of it. In this, they draw on their formal training as much their biography. Drew studied at Humboldt University of Berlin, majoring in Musicology and Media (Studiengang "Musik und Medien"), and minoring in Cultural Studies. They started DJing in 2003 and have since played at parties across the queer scene of Berlin including House of Red Doors, Gegen and as a longtime resident at SchwuZ. Exildiscount is the sound designer of Elana Katz's performance film "Running on Empty"(2018), which has been exhibited internationally and recently acquired into the permanent collection of the Museum of Sundsvall, Sweden. Exildiscount's multifaceted work is driven by a belief in idealism rather than ideologies. www.unboxingshadows.com | www.facebook.com/exildiscountmusic

Elana Katz is a conceptual artist working primarily in the medium of performance art. Katz's work confronts cultural conventions, critically examines the complexity that lies within contradictions, and thus aims to provoke experiences of "unlearning" the assumed. Katz has exhibited/ performed at the Royal Museum of Fine Arts of Belgium (2011), Diehl CUBE, Berlin (2013), P.P.O.W. Gallery, New York (2013), DNA Berlin (2015), ROCKELMANN&, Berlin (2016 -19), IEEB 7th of Bucharest (2017), Gallery KWADRAT, Berlin (2017-20), DFBRL8R Performance Art Gallery, Chicago (2019), and the Museum of Sundsvall, Sweden (2019-20), where her work has been recently acquired into the museum's permanent collection. In 2020, in cooperation with Gallery KWADRAT, she founded the Berlin contemporary art space House for the End of the World (HEW), where she curates a program focused on site-specificity. Katz has been based in Berlin since 2008. www.elanakatz.eu

Philip Kojo Metz is a conceptual artist working with themes related to identity, history, and the relationship of contemporary cultures towards one another. He studied photography and fine arts and earned a Diploma from the Academy of Fine Arts in Munich, in 2005. Metz has received various grants and residencies including Kunstfonds Bonn, DAAD in Brasil, Cité des Arts in Paris, and he had a fellowship at the Visiting Arts Program of the Greatmore Studios in Capetown, South Africa. Since 2011 he has been working on "Eagle Africa", a body of work that seeks to explore German History on the African continent. The main aim of this endeavor is to bring this topic into public consciousness and to Illustrate the historical traces that might enable us to better understand the events and challenges we meet in the present and future. The most recent of this body of work is a sculpture entitled SORRYFORNOTHING, installed in the Stadtmuseum Berlin at the Humboldt Forum, Berlin. www.philipkojometz.de

Martyna Poznańska is a transdisciplinary artist working primarly with multimedia installations. Intrigued by the processes of transformation and decay she has been exploring the symbiotic relations between human and non-human beings during her fieldtrips to the 'Puszcza Bialowieska', last primeval forest in Europe, attending to her own body as a connective tissue from within the environment. Poznańska exhibited and performed internationally: at Akademie der Künste (DE), Aperto Raum, (DE), Konsumverein Braunschweig (DE), Unsound Festival (PL), HKAPA (HK), Dance Bridges Festival (Kolkata, IN), Art Sonje Centre (Seoul, KR) and has worked with renowned artists such as Hans Peter Kuhn, or Peter Cusack.Martyna holds a magisterium degree in Spanish Philology (JU, Krakow, 2010), she completed a Sound Art course at the University of the Arts, London and studied with prof. Hans Peter Kuhn at the Universität der Künste Berlin obtaining a Master of Arts title in 2016. Martyna lives and works in Berlin, Białystok and London. www.martynapoznanska.com

Lisa Stertz is a German artist and educator. She works in performance, sculpture, installation and video. Through her studies in media, philosophy and art she became both, a savant and a maker. Her own interest in movement-based practices led her to be a sojourner of Butoh, Noguchi-Taiso, Baguazhang, Taiji Quan, and meditation. Her approach in teaching and making is nourished by her masters in the respective fields, namely Yuko Kaseki, Mari Osanai, Yunuen Rhi, Lingji Hon, Ganga Cording, Roberto Sifuentes, Ernesto Pujol and Nikhil Chopra. She studied European Media Studies in Potsdam (MA, 2015), and under a New Artist Society Scholarship and a Fulbright Grant Fine Art Studio: Performance at the School of the Art Institute of Chicago (MFA, 2016). www.lllss.tumblr.com

Fernanda Trevellin, originally from São Paulo, Brasil, works on a symbolic and perceptual level through a collection of images and materials: earth, minerals, water, and synthetic resources. All of these components function as a secular iconography, aiming to lead one's relationship to these cultural and/or natural elements to gain a solemn and primordial meaning. She plays with the notion of feeling her studio to be a laboratory, and an uncertainty of whether she is an artist or a scientist. Trevellin earned a Meisterschülerin title from the University of Arts Berlin, in the class of Olafur Eliasson. She was nominated for the UdK Berlin 2011 Meisterschülerpreise, and continues to work with Eliasson's UdK-affiliated interdisciplinary project "Institut für Raumexperimente". Her work has been exhibited at the Central Gallery of São Paulo (2013), Neue National Galerie Berlin (2014) Hamburger Bahnhof Museum of Contemporary Art, Berlin (2017), and Martin-Gropius-Bau Berlin (2018). Trevellin lives and works in Berlin. www.trevellin.com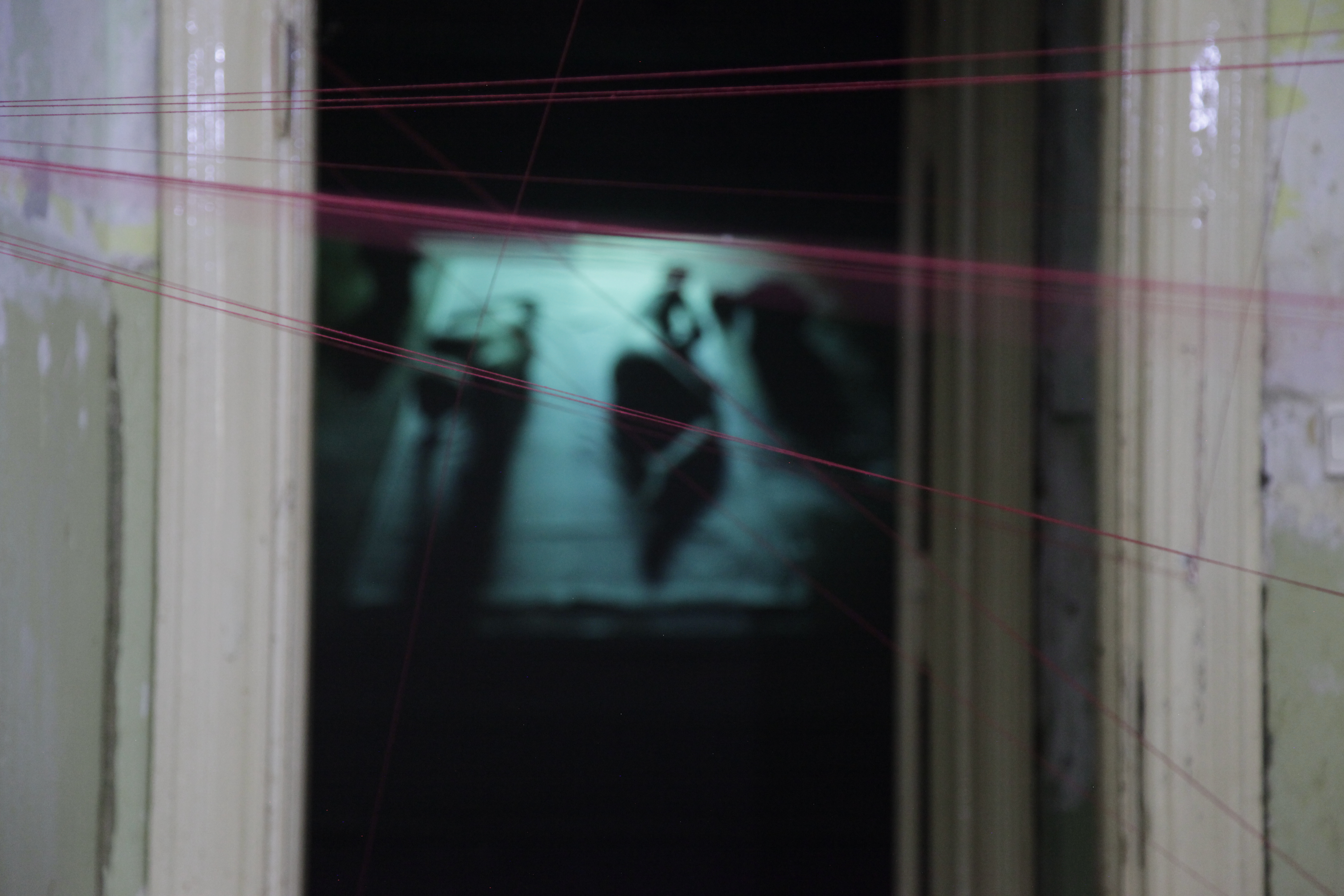 © 2020 Elana Katz