MEHR LICHT
HANS PETER KUHN

17.11.2020 – 13.12.2020

Livestream Opening: Tuesday 17.11.2020 via Instagram @kwadratgalerie / @hew_berlin
with Hans Peter Kuhn, Elana Katz, and Martin Kwade. Watch livestream here.

HEW presents a solo exhibition by Hans Peter Kuhn. Via – sound – video – light – print – Kuhn solitarily occupies <the house>. Curated by Elana Katz.


<Mehr Licht>, LED, metal, screen print on glass, Hans Peter Kuhn, 2020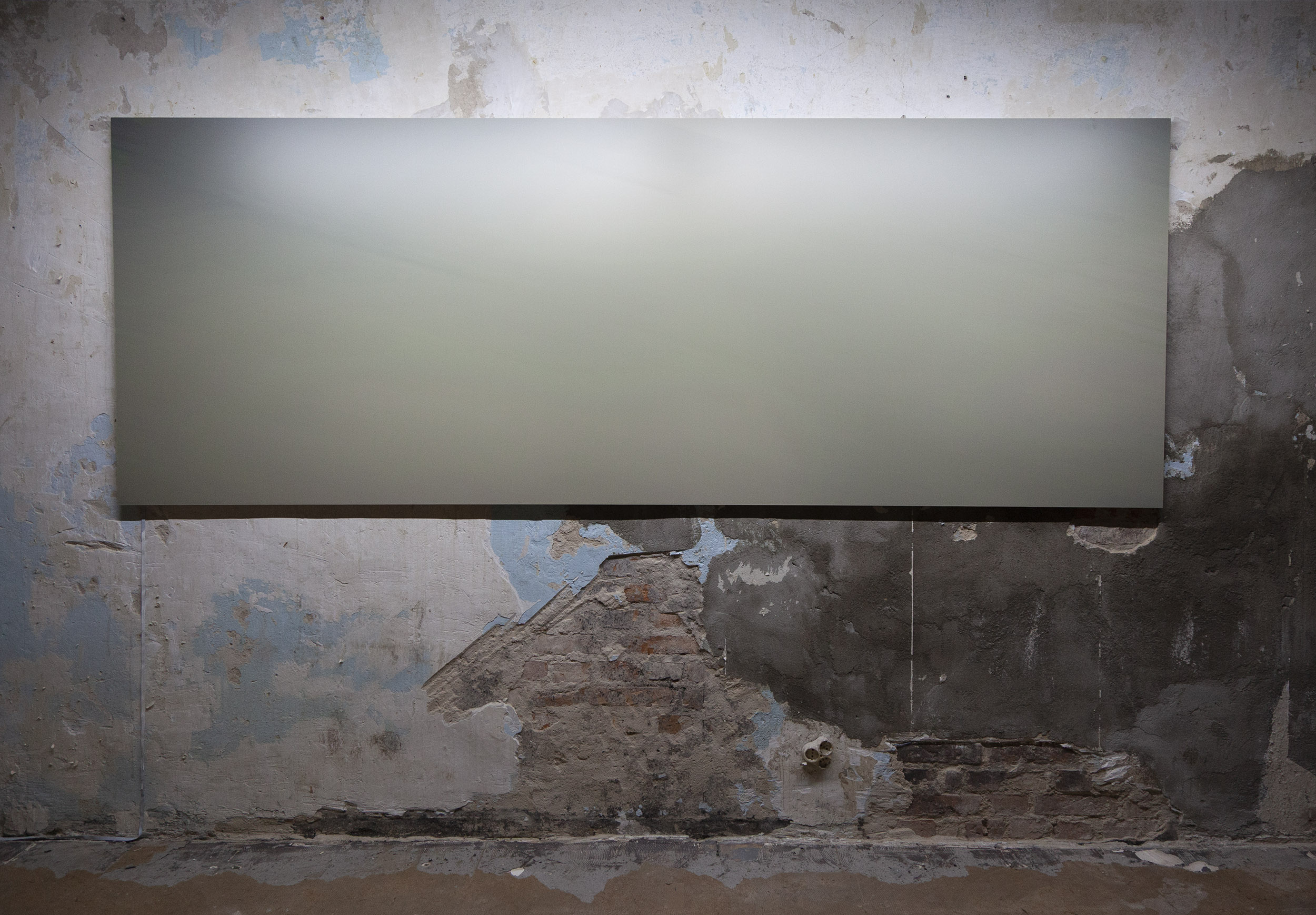 <Steps>, inkjet print on aludibond, loudspeakers, electronics. Hans Peter Kuhn, 2008


<Empty Spaces>, 8 loudspeakers, wood. Hans Peter Kuhn, 2019

Hans Peter Kuhn, composer and artist, lives and works in Berlin and Amino (Kyoto, JP). His light and sound installations are exhibited in many museums and galleries or on public sites worldwide, among others at Museum of Fine Arts Boston, Centre Pompidou Paris, Neue Nationalgalerie Berlin, Seattle Art Museum, Tokushima Modern Art Museum. Internationally acclaimed are Lightinstallations in public places, like: The Pier, New York 1996, A Light and Sound Transit, Leeds (UK) 2009, Vertical Lightfield, Singapore 2009, Acupuncture, Mattress Factory Museum, Pittsburgh (US) 2016, Martin-Gropius-Bau, Berlin (DE) 2017. The installation "Memory Loss" by Robert Wilson and Hans Peter Kuhn was awarded with the Golden Lion in Venice 1993. He worked for theatre with directors like Luc Bondy, Claus Peyman, Peter Zadek, Peter Stein and is best known for the music and sound environments he created in the long term collaboration with Robert Wilson. He composed the music for dances by Laurie Booth, Dana Reitz, Suzushi Hanayagim Sasha Waltz and Junko Wada. For this he received the Bessie Award New York and the Suzukinu Hanayagi Award Osaka. Hearing and listening are the themes of his performances, that are shown worldwide. From 2012 until 2020 he was Guest professor for Sound Studies at the Universität der Künste Berlin. www.hanspeterkuhn.com